The New Zealand Specialty Coffee Association (NZSCA) is seeking expressions of interest from individuals within member companies to stand for board positions at the 2023 AGM.
The NZSCA Board Outline:It's that time of year again. If you think you have something to offer, or would like to help make a difference in the New Zealand Specialty Coffee industry, then we'd love you to stand for a Board position.
Being on the Board can be very rewarding, and you'll be meeting with people that share our vision to advance the Specialty Coffee industry in New Zealand, engaging with all stakeholders, providing professional development opportunities and increasing public awareness.
We're looking for individuals who are interested in building and taking our diverse community of coffee to the next level.
The association board drives new initiatives, and ideas, and overviews all of our activities as an association: social events, competition calendar, growing the membership base, developing communication, and the education/professional development program.
All board positions are volunteer roles and time commitments will vary depending on the time of year, board members will be expected to attend bi-monthly online meetings (these will be scheduled by the Communication and Administration Coordinator at times that are mutually agreed on). We endeavour to set the meetings for the year in advance following the AGM.
Board members may be asked to attend in-person meetings throughout the year, the cost of internal travel is offset by the association. Travel allowance is capped at an adequate amount but we ask that you book well in advance.
Board members will be expected to attend events in their regions and help facilitate running the events as well as liaising with members and ensuring that we are creating a strong and inviting community. They will also be responsible for reporting from various portfolios.
Are you a member company that is unable to attend and would like to take part in the voting of the board? Please fill in your apologies and nominate an attending member to vote on your behalf by proxy>
If you are keen to stand, express your interest prior by filling in this form>
For more information, contact:
Roz Cattell | NZSCA President | info@nzsca.org
Emma McDougall | NZSCA Comms and Admin | info@nzsca.org | 021 338 118
---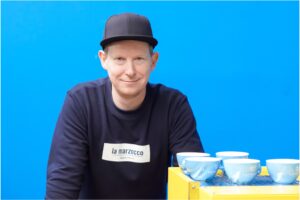 Tom Handiside, Managing Director, La Marzocco NZ
Some words from Tom:
In the past, I've held both an Allied position and an exec position as Vice President for the association which gives me four years of experience on the board.
Meaning, I've done this before and know how to contribute and work with the board.
In 2021 the association and its members gave me the development award in recognition of my drive and contribution towards events and the sharing of industry knowledge…
As I seek a board position again in 2023, this is exactly where I want to pick up again.
I have the experience, skills, and ideas to bring fresh thinking to the board, plus the ability to challenge the status quo in a way that delivers meaningful representation for members at a time when our industry really needs it most.
I'd love the chance to do this again and help the association evolve in order to stay relevant.
---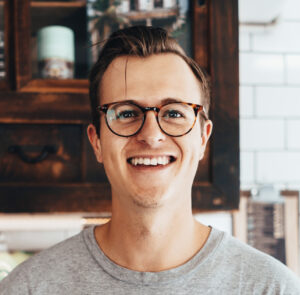 Sam Keall, Sales Manager, Havana Coffee Works
Some words from Sam:
After 10 years in the coffee industry working in a variety of roles including barista, education, account management, and sales leadership, I'm actively looking for ways to give back to the community that I have benefitted so much from! Coffee is and always has been an industry that exemplifies connection, between people, communities, cultures, and the land. I'm passionate about building community through coffee and making our industry more accessible. There's a magic in coffee that everyone should have the pleasure of experiencing! I thought I'd put my name forward for this opportunity, but alternatively, if there are other ways to contribute I'm all ears 🙂
---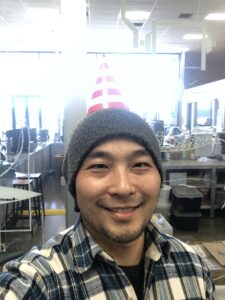 Ken Shi, Director, Aoraki Coffee Roaster
Some words from Ken:
I consider myself a lucky person to be involved in the NZ coffee industry. Through my 18 years of experience, I work my way up in this industry. From barista, roaster, and a bit of coffee machine technician knowledge to start my own coffee roaster and events cafe business. I feel extremely honoured to be able to work in New Zealand Specialty Coffee Association as a board member since 2021. Great appreciation to you all, your unique beautiful souls always give me and others unlimited support and love.
In the coming two years, I would like to focus on "connection" and "passion".
We need to connect and support our coffee roasters, green bean importers, hospitality groups, and any business that has a connection with the specialty coffee association.
We also need great passion to work ourselves to gain new knowledge, to meet new people in the industry, and to pass our passion to the new coffee generation.
I'd love to challenge myself again and contribute myself to New Zealand Specialty Coffee Association.
---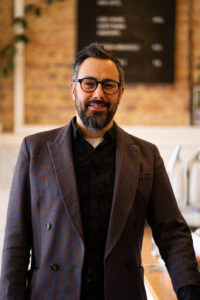 Jason Moore, Director, Vanguard Specialty Coffee Co
I'd like to stand for the board as I am incredibly passionate about our industry and the people behind it, and would love to be able to give back and influence the direction and decisions of the NZSCA, and make a positive impact on the wider specialty coffee community.
I've competed and judged in numerous barista champs, hosted and run numerous education workshops and training, and I have experience in e-commerce, marketing/branding, and roasting.
My goal is to bridge the gap between growers and consumers and address inequality in the coffee value chain through education and raising awareness of the challenges facing growers and the future sustainability of our industry.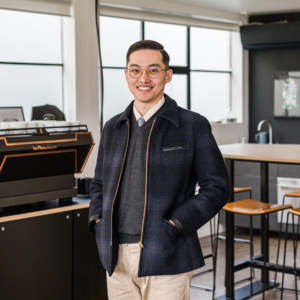 Steve Jae, Finance Manager, La Marzocco New Zealand
My love of specialty coffee continues to grow as I share more of my life with the industry.
For me, it all started from being a coffee lover and tasting a diverse range of specialty coffee made with passion and through attending championships like Aeropress, and Cup Tasters in New Zealand.
I then sought out an opportunity to contribute my accounting/finance skills and experience to the industry and did so by joining La Marzocco New Zealand as an Accountant in 2018.
I'm a fully qualified Certified Practising Accountant (CPA) working as a Finance Manager at La Marzocco New Zealand and now I would like to seek a board position and it is my hope to do so as Treasurer. I believe my strong skills and experience gained at La Marzocco (as per below) will see me well-placed to support the association in the future.
– Financial reporting for the board of directors.
– Financial control of the organisation.
– Preparation of budget for the organisation.
– Industry-wide connections with key stakeholders
---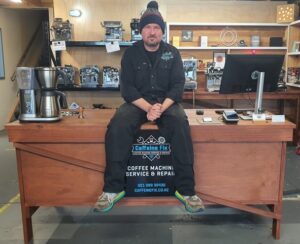 Andrew Walton, Owner, and Technician, Caffeine Fix 
I'd like to stand as I feel the technical/machinery side of the industry needs a bit of exposure– there is so much cool technology – some of which pushes us forward, some of which is unnecessary, but cool nevertheless – and some of which is 50+ years old and baristas are still utilising it to pump out great coffees!
NZSCA is quite rightly very involved with roasters and roasteries – they're the guys who make the product – but I'd like to shine a light on the tech side of things, and show what we really do and where the machinery side of our industry is heading.
I've worked as a tech for 10 years, with around 5 years in London, and another 5 within NZ – 3 of which I've been running my own business Caffeine Fix – I'm very passionate about what I do, don't take myself too seriously and have no regrets about joining this growing industry.
We count roasteries Allpress and Switch as valuable customers, alongside Breville and Delonghi – I'm a firm believer that all coffee drinkers are invaluable to the community – from the guys with the $20,000 La Marzocco to the guys at home with a $700 Breville!
---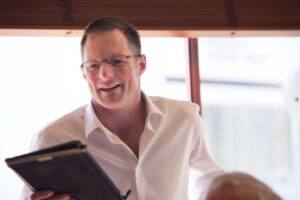 Jamie Galloway, Managing Director, Foundation Coffee
I am currently Managing Director for Foundation Coffee, based in Albany, Auckland. Foundation Coffee is a proudly NZ-owned coffee roasting business.
I have worked in and around the coffee and hospitality industry for over 20 years.
I've previously worked for Fonterra where I led national café supply for New Zealand, at that time I was heavily involved with the national barista championships and its early formation – way back when Robert Harris was the naming sponsor!
I think the association is at the right time to benefit from some further focus on higher-level strategic projects to address our industry challenges head-on – and there are many.
I am a former board member of the Packaging Forum and a current member of the NZ Institute of Directors.
I am currently a member of the Soft Plastics NZ national workgroup.
I work proactively across local and national Government groups and with industry leaders nationally.
I will bring to the board and Association a strong governance and commercial leadership alongside marketing, corporate communications, and senior leadership experience.
I believe this particular skillset is missing from the current board and I'd love to be of support for the next term while we re-establish ourselves as a vital industry group.
---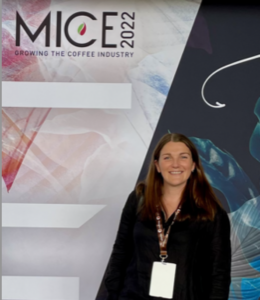 Alice Burton, Head of Operations, John Burton Ltd
Since joining the coffee industry 10 years ago, I have learnt a lot about our industry here in NZ as well as the bigger global market. With a background in sales, marketing, supply chain, and management, I can bring a broad range of business skills to the board. I'm passionate about learning and education, community, and inclusivity, all of which are vital to our industry. As well as giving back to the community, I would like to bring new ideas and challenges to the association so that it can continue to grow.
---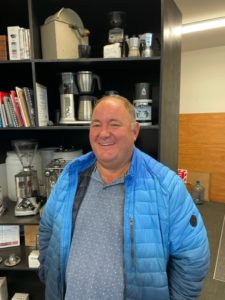 Shane York, Business Development Manager, Vertical Logistics
I would like to stand again as the allied members board member, the last year I could not bring what I wanted to the board due to family bereavements and health issues.
I would like to bring more allied members involvement in the association.
---