Meet the NZSCA Board & Staff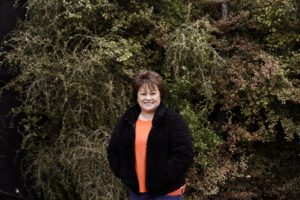 Roz Cattell | President
Beverage Services, Auckland
How long have you been in the industry: 25 years
Your NZSCA board position: Current President.  Have been a Board member since 2016
What you gain from being on the board:  Connecting with so many interesting and like-minded people. Working alongside a great team of current and past board members.
Proudest moment – gosh, there have been many. Watching a competition, whether it's a national competition or a local throwdown. I love seeing the passion of the competitors. I have so much respect for anyone who steps up and participates. I'm so passionate about educating people about how we need to respect coffee and the real value of coffee. This is something I have spoken about so often in the past 2 years, especially through the pandemic – "there's a lot in the cup"
Why do you do it?  For the love of coffee, the industry, and the people that work in it.
Three desert island non-negotiable's: A fire starter, my stovetop and roasted coffee!
What's in your cup: A single-origin filter coffee – so many great origins to choose from but it would usually be Ethiopian.
Favourite quote: It takes 20 years to build a reputation and five minutes to ruin it.  If you think about that you will do things differently – Warren Buffett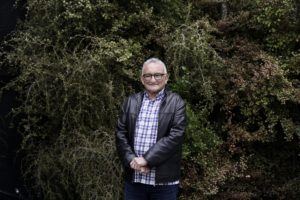 Nic McClean | Treasurer
Extra Shot, Auckland
+64 27 534 5319
Nic has been in the coffee business for over 30 years, working on many aspects of the industry. He was with Cerebos Gregg's before becoming a coffee business consultant. His experience covers working with both large and small roasters and is currently on the board of Mt Atkinson Coffee and recently the management team of Cooks Global foods which have 100 cafes around the world.
He oversaw the opening of 18 Robert Harris cafes and has managed diverse teams covering sales, technical service, marketing, and key accounts. Nic has also been on the management team of Mocopan in Melbourne and Atomic Coffee in Auckland.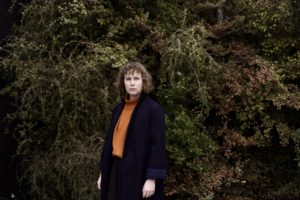 Megan Wyper | Vice President and Events Portfolio
Acme Wellington
+64 21 0837 3974
Megan has been working with coffee all her working life; she's managed cafes, judged, coached, and competed both here and in the UK. She started roasting coffee 10 years ago, including a coffee that got through to the world barista championship finals. Her current role at Acme Cupco was the next natural progression through such an interesting and diverse industry. Megan is the sales and marketing manager at Acme Cupco, she is passionate about small business and equality in the New Zealand coffee culture.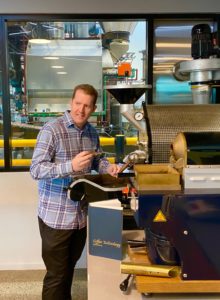 Scott Pepler | 2nd Vice-Chairperson
UCC, Auckland
Scott is super excited to be part of the NZSCA Board and 2nd Vice President. He has been part of the association from the start and was part of the originals that started the NZ Barista Champs. He is a past NZ Head judge and a sensory judge at five World Barista Championships. He has extensive management experience, including Coffee Operations, Quality R&D, and logistics. Scott has managed big projects like setting up the new UCC Coffee Roastery, which is called "The Roastery at Twenty Three".
How long have you been in the industry:  I have been in the industry since 1993 and started as a technologist for a Swiss-owned Instant coffee facility. Since then, I have had experience in all forms of coffee, from scale to specialty.
What you gain from being on the Board:  I feel I will bring a genuine desire for Roaster member collaboration. We are in the most challenging times for our industry, and I think there is a lot we can share with our current challenges. I do feel we need to work closer on non-competitive industry issues.
Why do you do it? I continue to learn and evolve and it's time for me to give back to the industry that has given a lot to me.
Three desert island non negotiable's: Defiantly a Boat!, My engineer and the last item my engineer can decide. Hopefully, it's a coffee!
What's in your cup: Ethiopian Yirgacheffe. Been to Ethiopia a couple of times, so it's always a special brew.
Favourite quote: "Never underestimate the power of a good cup of coffee."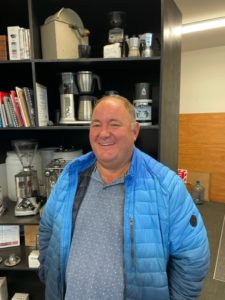 Shane York | Allied Representative 
Vertical Logistics, Auckland
Blurb coming soon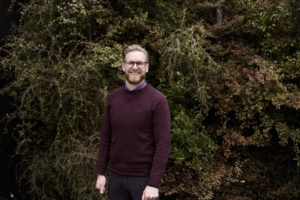 John Cole | Education Chairperson
Mojo Coffee Cartel, Wellington
+64 022 328 1084|
Originally born and raised in America, John proudly calls New Zealand home, where his love of coffee began many years ago.  He is the father of three crazy but amazing kids and is blessed to be married to one incredible woman.  John is head of education at Mojo Coffee based in Wellington and has been in specialty coffee for over ten years, working in many roles as a barista, cafe manager, and trainer, both in the United States and New Zealand.  During that time he's competed in the New Zealand Brewers Cup and had the honour of judging in the New Zealand Barista Championship on multiple occasions.
John has a great love for education and the overall experience for both our customers and coffee professionals.  He is proud to support the next generation of coffee professionals flourishing and pushing the New Zealand industry forward.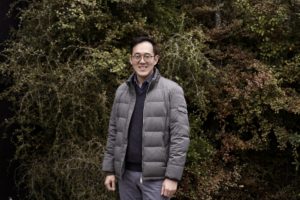 Frank Hsu | Co-chair Education Portfolio
Frank's Coffee, Wellington
Frank had a lifelong dream of starting a cafe and is now owner/operator of a premium specialty coffee brand Frank's Coffee based in Wellington with two cafes and one micro-roastery.
Frank placed consistently in the top 3 in 2017, 2018, and 2021 Meadow Fresh NZ Barista Championship. He has also been actively involved as a judge in the 2019 Meadow Fresh NZ Barista championship, 2020 Meadow Fresh NZ Latte Art Championship, and various NZSCA social events in person and as a company.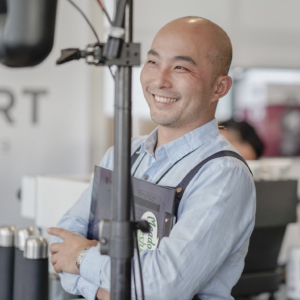 Ken Shi | Co-chair Events Portfolio
Aoraki Coffee Roaster, Hampton Downs
Involved in the hospitality industry since 2007 and competed in 2013 in Barista, Latte Art, Ken became the Cup Tasters Champion in 2017.
He has also judged in the Latte Art and Barista Championships since 2017.
Ken is also a registered electrician since 2016 so considers himself lucky to be involved in every part of the coffee industry; roasters, technicians, sales, and baristas. Ken knows that they are all very unique but also connected to each other, to feel their pain and experience the beauty of their success.
Steph Noble | 
Ozone Coffee Roasters, Auckland
Blurb coming soon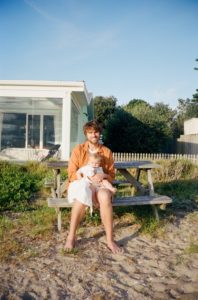 Connor Nestor
New Ground Coffee, Auckland
Blurb coming soon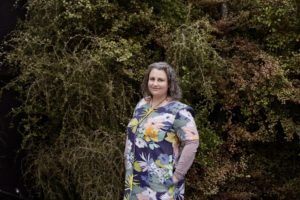 Emma McDougall | Communication and Administration Coordinator
NZSCA, Featherston
+64 21 338 118 | info@nzsca.org
Emma is the Communication and Administration Coordinator for the NZSCA.
After gaining a Degree in Hospitality Management, Emma has worked in Sydney, Dublin, Auckland, London and most recently Wellington again.  She has owned and managed cafes and tech judged in the 2015 and 2016 NZBC's.  One of her biggest challenges was completing the SCA Level 2 Barista Guild Certification.  One of the greatest joys she gets from the coffee industry is watching young people progress through their coffee journey.
She is super excited to be working with the NZSCA as it unites the industry and allows her to work with previous colleagues, some of her all-time coffee heroes, and an even wider community of passionate amazing people, some of whom she is yet to meet.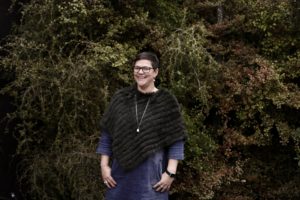 Emma Markland Webster | NZSCA Event Manager
AMC Roastery Supply and Monster Trucks Coffee, Nelson
+64 21 415 810 | emma@nzsca.org
Emma is the New Zealand sales manager for AMC Roastery Supply and Owner of Monster Trucks Coffee.
Emma has 20 years experience in New Zealand's Coffee industry and was New Zealand's first Barista champion. She holds the title of New Zealand's highest-ranked female Barista. She represented New Zealand in the year 2002 with a World Barista Championship ranking of 5th and was also a World Barista Championship Judge 2003 through to present and World of Coffee Events Rules and Regulations and National Committee member, a key organiser of the New Zealand Coffee Championships and NZSCA events.
To join the NZSCA fill out the online application form and pay the annual dues (an invoice will be sent).
Memberships are renewed automatically on 1 April every year unless written notification is made to the Communications and Administration Co-ordinator of the NZSCA.
Have you got a question you want to ask us?  Check out FAQ Section or you can Contact Us.