The NZSCA is proud to announce our sponsors for the
New Zealand Cup Tasters Championship 2022 in Auckland.
Event: NZ Cup Tasters Championship 2022
Time: 5pm – 9pm
Date: Friday 15 July 2022
Location: L'affare Melrose, 22 Melrose Street, Newmarket, Auckland
Tickets: Open soon…
Register Your interest in all things Cup Tasters HERE>
Our events can only proceed with the support of these generous companies. A massive amount of organization goes on behind the scenes and we are grateful to them. Thank you.
Friends, brew a coffee and read all about the legends who support our dynamic industry events. Don't forget to RSVP your ticket to this fun event now and we'll see you in person for a tasty brown drink soon!
---

Cleaning Supplies Sponsor 2020/22/23 all events
Cafetto has been with us from the start and continues to support us now and into the future as our official cleaning supplies sponsor. They are involved in all three of our Championship events, Barista, Cup Tasters, and Latte Art.
Some words from Cafetto: Cafetto has been a long-standing and proud sponsor of the New Zealand Barista Championship and NZ events since 2005. With a commitment to innovation, particularly in the area of organics and eco-friendly products, Cafetto continues to provide the New Zealand coffee industry with the most effective cleaning products across all types of coffee machines.
A huge congratulations to all the competitors taking part. We wish you all the best of luck for the championships.
Chris and the Cafetto team
---

Coffee & Roasting Sponsor 2020/22/23
Ozone Coffee Roasters are proud long-time sponsors of the New Zealand Cup Tasters Championship, sourcing and roasting the coffee for the 2017/18/19/20/21 events.
Founded over 20 years ago, their purpose is to lead enduring change in the way coffee is valued, grown, produced and enjoyed, responsibly for the future. Continuing to cultivate long-term relationships with coffee communities at origin, keeping in regular contact to ensure their producers are supported.  The team at Ozone specializes in sustainable dining, great service, and community building through their spaces, at-home coffee experiences, and partnerships with like-minded businesses such as the New Zealand Speciality Coffee Association.
Ozone is a family of proud coffee roasters and hospitality experts. For the past two years, Ozone Westmoreland Eatery hosted the championship and are excited to be supporting such an amazing industry event again. Wishing all of the competitors the best of luck!
If you'd like to get in touch, please reach out – we'd love to have a coffee with you! Contact rachel@ozonecoffee.co.nz
---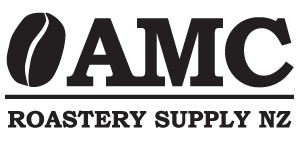 Grinder Sponsor 2020/22/23 all events.
"Everything for a great cup of coffee…except the beans!"
By now you will hopefully know AMC Roastery Supply as the place to get your Mahlkoenig, Ditting, and Anfim grinders, thanks to our long-standing sponsorship of the New Zealand Coffee Championships. But did you know that our parent company is a third-generation family-owned business that was first registered in 1950 by Alec Clubb, a canny ex-pat Scot who began importing coffee equipment in the 1960s?
And did you also know that AMC Roastery Supply is the place to go for Diedrich coffee roasters, Actionpac packaging scales, and Fetco filter brewers? In each of the different equipment segments we supply, we have set about securing what we believe to be the best performing equipment brands in each of those segments. We try to sell solutions, not headaches.
So, if you need to "Roast It, Pack It, Grind It, or Brew It" you should give Emma, Dave, or Greg a call. Go on, you know you want to! emma@amcrsnz.co.nz
---
Alternate Milk Sponsor 2022
We are humbled every day by the way that baristas have embraced the Alpro Professional range. It was launched by Real Foods into NZ café's in 2012 and has grown strongly every year since. We are excited about the future as more consumers continue to choose to incorporate plant-based options. Alpro offers a complete plant-based range that includes Oat, Coconut, Almond, and Soy, and the range is so popular because it is crafted for and by baristas to provide superior results…
We are proud to be a sponsor of the NZSCA Cup Tasters event as it gives us an opportunity to connect with the industry and show our appreciation to those who support Alpro every day.
Please feel free to contact us anytime at sales@realfoods.co.nz
---
Porcelain Sponsor 2020/22/23 Barista and Cup Tasters
Since their inception as the only New Zealand porcelain cup supplier, Acme has supported our events, from Symposiums through to battling baristas. They are supporting two of our Championship events, Barista and Cup Tasters.
Wellington-based Acme was founded in 2011 to fill the need for functional, durable and importantly user-friendly ceramics for the local market. Acme started with the espresso range, the espresso range has had a few changes over the years and will continue to evolve as they're always looking for ways to improve their products.
Three years ago they started working on designs that reflect not just their own design ethos but the constantly evolving speciality coffee market. Last year Acme released the Roman range that reflected the lighter flavour profiles we had been seeing (in coffee) with a lighter, finer cup. This year they released their first new colours in four years, Kawakawa and Clay. Along with introducing new colours, they have mixed up the colours available in the differing ranges, including the Bobby mug and classic Acme Union mug range.
Acme loves sponsoring the New Zealand Speciality Coffee Association's events and supporting this amazing community.
If you would like to get in touch and say hi, please just contact Megan, megan@acmecups.com
---
Brewer Sponsor 2022
Marco has been part of leading the global specialty coffee industry for over thirty years. Marco's passion for knowledge and innovation drives them to deliver an excellent beverage experience to the customer, no matter what their business. Their innovative hot water and coffee systems specialize in precision and quality, ensuring that every cup brewed on a Marco machine is as tasty as the last.
We can't wait to get our taste buds on some delicious coffee at the NZ Cup Tasters Championship with Marco – catch you there.
Marco (& L'affare)
---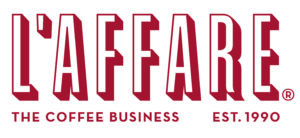 Venue Host
We're looking forward to hosting you at L'affare Newmarket (our Auckland HQ), for the NZ Cup Tasters Championship. We've been stationed here for the past five years, spreading L'affare far and wide. We're a café, bean store, roastery and venue space, all found under the one roof at 22 Melrose Street.
See you there for brews and banter.