It's time to end the Championship hiatus!
Expressions of interest are now open for those wanting to compete, judge, or volunteer in our premium coffee Championships.
Tickets will only be available for a short season. Creating a safe experience is our main priority and we thank you for your patience as we navigate changing situations.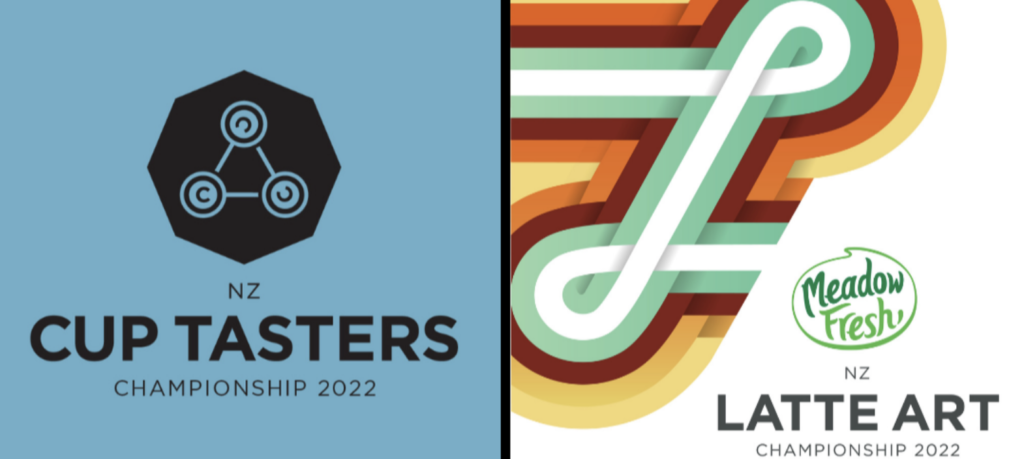 Event: NZ Cup Tasters Championship 2022
Date: Friday 15 July
Location: L'affare Melrose, Auckland
Event: Meadow Fresh NZ Latte Art Championship 2022
Date: Sunday 17 July
Location: The Sapphire Room, Ponsonby, Auckland.
Event: Meadow Fresh NZ Barista Championship 2022
Date: Saturday and Sunday 20-21 August
Location: Whirinaki Toanga Upper Hutt
Register your interest below or pass this info on to a passionate friend. We can't wait to welcome you all to our events this year.
We want to say a massive thanks to our sponsors, hosts, and supporters who value our events.
Who will be our ambassador representing NZ on the World stage in 2023?
Put me down to judge Latte Art
Put me down to volunteer for Latte Art
Register your interest to compete in Cup Tasters 2022
Register your interest to compete in Latte Art 2022
I'd be keen to volunteer for Cup Tasters